Some of these we'll review, some I will beg the companies to let me review!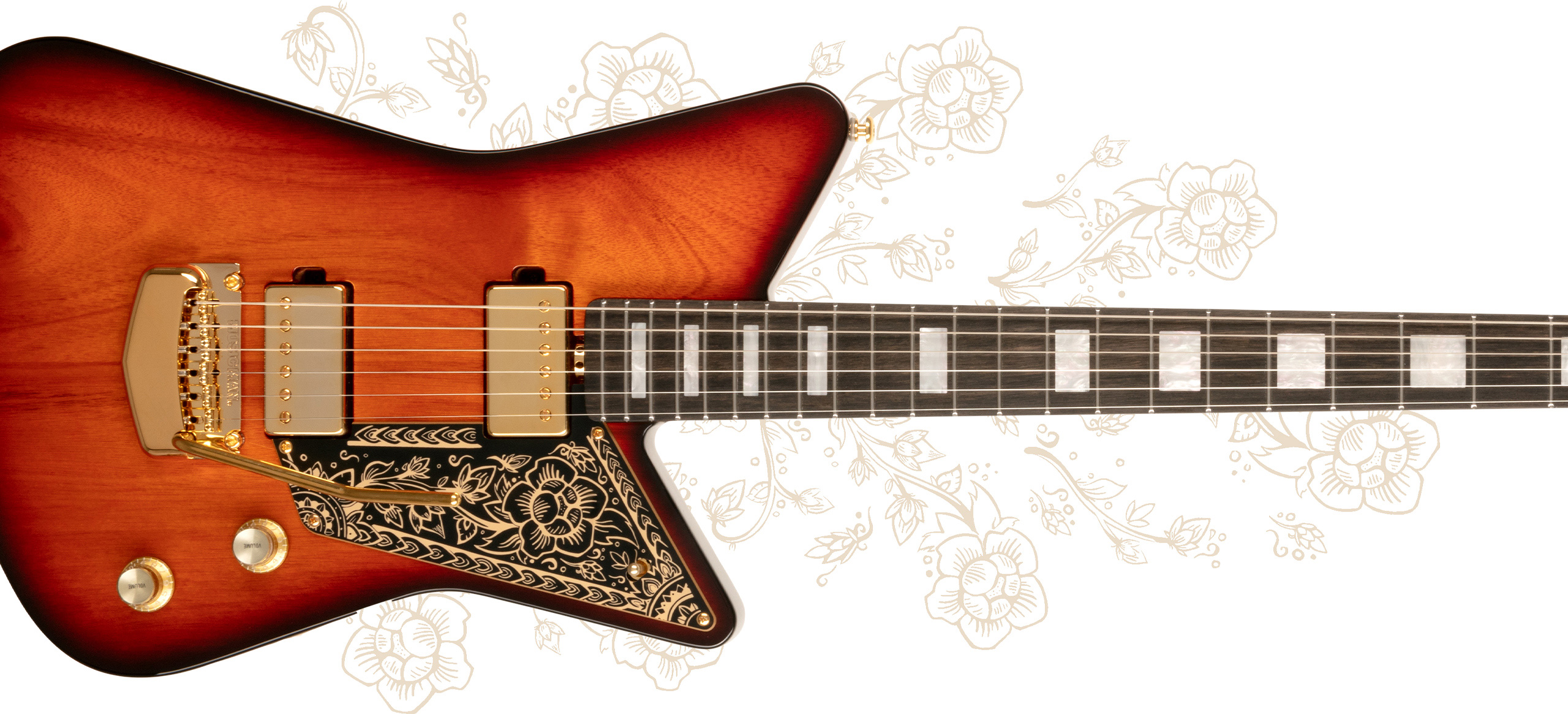 Ernie Ball Music Man Mariposa
Another off kilter design from Music Man, the Mariposa is a signature model for Omar Rodriguez-Lopez of the Mars Volta. Ernie Ball Music Man is slowly becoming one of the best signature model designers on the guitar market, as well as one of the most forward thinking builders out there. The Mariposa comes loaded with two humbuckers that are designed to retain clarity, even at the highest gain settings, and can be outfitted with gold or chrome hardware. Schaller locking tunings, a one of a kind body shape, and a tethered tone circuit wrap up this beauty into one ultra-playable beast.
PRS SE One
Sadly re-released only in Europe for the time being, the PRS SE One is their ultra playable take on the Les Paul Junior design. The LP Junior has always been one of my top 2 guitar designs of all time, mostly because of Mick Jones, but also because of how simple it is. It's hard to mess up a resonant piece of wood, six strings, and a noisy pickup. Sure, maybe I'm cheating because this isn't new, but it's out new right now, and I want one!
Reverend Sensei RT LE
I just posted about these sparkling double cuts the other day, but they are no doubt one of the most eye catching guitars on the market right now. I've wanted a Sensei since I first saw one of the LP Junior-style models pop up on YouTube. Now that they've added their take on Filtertron pickups and a bigsby to the mix, I had to talk myself out of buying one several times. This is a must try guitar from one of the most underrated companies out there!
Xaviere Pro 845 Series
Another repeat, I'm actually very excited to say I'll have a review of these up on Guitars For Idiots and Ultimate-Guitar very soon! For those of you who are more budget minded, this guitar has uncompromising quality for a sub-$300 price. With four finish options, and your choice of a Rosewood or Maple neck on each, you will find no shortage of inspiring designs. Plus, those GFS Golf Foil Humbucking pickups are an almost perfect marriage of single coil brightness and humbucking output and quietness.
Island Instruments Galo
Based on the Danelectro Dano Pro and the Fender Jaguar, this short scale monster can come with 3 single coils, 2 humbuckers, or 2 Jazzmaster-style pickups. With a Hipshot bridge and Descendant vibrato, this ultra playable guitar should provide a myriad of retro sounds. Not only does the guitar look unique, but it is one of the few, really high quality re-makes of a classic Dano design. Engineered for ultra-playability and versatility, you won't find a more retro looking guitar than this.